Welcome to the Mississippi Jurisprudence Assessments
Welcome to the Mississippi Jurisprudence Assessments
| | |
| --- | --- |
| | The Mississippi Jurisprudence Assessments are 30 (LPC Assessment) or 35 (LPC-S Assessment) item instruments used to measure a licensed professional counselor's or supervisor's familiarity with Mississippi state law, Mississippi Rules and Regulations, and the ethical codes of the American Counseling Association (ACA) necessary for safe and effective practice. |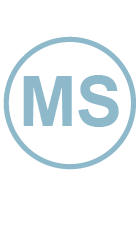 The Mississippi Jurisprudence Assessments are 30 (LPC Assessment) or 35 (LPC-S Assessment) item instruments used to measure a licensed professional counselor's or supervisor's familiarity with Mississippi state law, Mississippi Rules and Regulations, and the ethical codes of the American Counseling Association (ACA) necessary for safe and effective practice.
The Mississippi Jurisprudence Assessment for Licensed Professional Counselor (LPC) renewal is currently unavailable. It is under revision to reflect the new Rules and Regulations effective January 1, 2023. This no fail assessment will be available by the time renewals open in May 2023. The Mississippi LPC Board will notify its licensees when it is available.

If you are currently a Mississippi P-LPC and have purchased the Mississippi No Fail Jurisprudence Assessment, this is not the examination required for LPC licensure for you. You must take the Mississippi Pass/Fail Jurisprudence Examination for licensure.

Follow the registration information provided by the Mississippi LPC Board.
First-Time Visitor?
Welcome! Register by clicking the "Create Account" button below. Once your registration is created, you will be redirected to this page to purchase the assessment.
Returning Visitor?
Access our secure login page by clicking the "Login" button below. You will then be redirected to this page to purchase, begin, or continue your assessment.
Please Read: All purchases are nonrefundable and nontransferable. Users will not receive a refund or be able to transfer payment to another program or individual. Other than NBCC-approved continuing education clock hours, there is no guarantee these materials will be accepted for continuing education purposes by any credentialing or licensing body. Users should review credentialing or licensing body requirements for continuing education prior to purchasing a CCE Academy assessment.
---
The Center for Credentialing & Education (CCE) has been approved by NBCC as an Approved Continuing Education Provider, ACEP No. 805. Programs that do not qualify for NBCC credit are clearly identified. CCE is solely responsible for all aspects of the programs.