Welcome to the Maryland Board of Professional Counselors and Therapists Law Assessment
Welcome to the Maryland Board of Professional Counselors and Therapists Law Assessment
| | |
| --- | --- |
| | The Maryland Professional Counselors and Therapists Law Assessment is a 36-item assessment used to measure a counselor or therapist's familiarity with Maryland state laws and regulations. Please do not register for the assessment unless you plan to submit a complete application to the Maryland Board of Professional Counselors and Therapists within one calendar year of the date of the assessment. |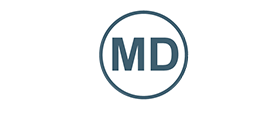 The Maryland Professional Counselors and Therapists Law Assessment is a 36-item assessment used to measure a licensed or certified counselor or therapist's familiarity with Maryland state laws and regulations. Please review the license/certificate application form for important information regarding the law assessment before taking this assessment.
First Time Visitor?
Welcome! Register by clicking the "Create Account" button below. Once your registration is created, you will be redirected to this page to purchase the assessment.
Returning Visitor?
Access our secure login page by clicking the "Login" button below. You will then be redirected to this page to purchase, begin or continue your assessment.
The Fine Print: All purchases are nonrefundable and nontransferable. Users will not receive a refund or be able to transfer payment to another assessment or individual.